[spb_icon_box box_type="left-icon" image="ss-pointright" color="standard" target="_self" animation="none" animation_delay="0″ el_class="sf-icon-box" width="1/3″ el_position="first"]
Dell All Flash Array
SC4020 40TB
Starting at £40.000
10Gb iSCSI – 4 port or 8Gb Fibre Channel – 8 port
16 x 1.9TB SAS 6Gb 2.5 SSD RI
Usable Capacity – 20TB
Effective Usable Capacity – 40TB**
[/spb_icon_box] [spb_text_block pb_margin_bottom="no" pb_border_bottom="no" width="1/6″][/spb_text_block] [spb_text_block pb_margin_bottom="no" pb_border_bottom="no" width="1/2″ el_position="last"]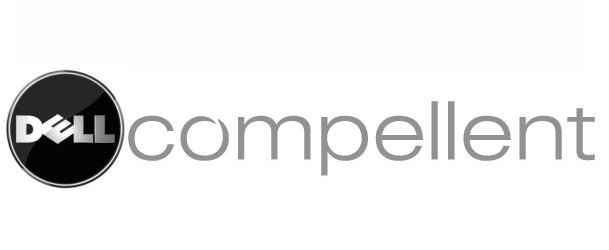 [/spb_text_block] [blank_spacer height="70px" width="1/1″ el_position="first last"] [spb_icon_box title="Overview" box_type="left-icon" image="ss-like" color="standard" target="_self" animation="none" animation_delay="0″ width="1/2″ el_position="first"]
High performance that fits your budget, including all-flash
To compete with big business, you need efficient, real-time data access to quickly turn customer interactions into transactions and information into insights. The Dell Storage SC4020 puts the high IOPs and low latency your applications demand within reach.
Ideal for stand-alone SANs or departmental/branch office deployments, the SC4020 is based on our larger enterprise-class storage solution, SC4020 Designed to support distributed large-scale growth, the overall Dell Storage SCSeries portfolio ensures that as your organization grows, so will your ability to store, manage and gain insights from your data.
Dual controllers, 24 internal drive slots and high performance Fibre Channel or iSCSI network ports come standard in a space-saving 2U chassis. This compact footprint helps to lower data center energy costs while the automated and intelligent data placement architecture reduces lifecycle hardware costs.
Buy fewer and less expensive disks
Expand easily to 192 drives using standard Dell Storage enclosures
Enables flash solutions for the price of hard drive solutions
Data Progression, Dynamic Capacity (thin provisioning), Enterprise Manager and Data Instant Replay (snapshots)
** – Based on enabling Compression. Dell internal testing August 2015. Best case results. Read IOPS with compression enabled may see up to 30% loss on single tier. Customer results may vary depending on application and configuration.
[/spb_icon_box] [spb_icon_box title="12TB and 20TB" box_type="left-icon" image="fa-save" color="standard" target="_self" animation="none" animation_delay="0″ width="1/3″]
12TB Base
>

IOPS – 30,000

(70/30 Read Write ratio)

Usable Capacity – 10TB
[list] [list_item icon="ss-file"]
SC4020-12TB
[/list_item] [/list]
20TB Base
>

IOPS – 60,000

(70/30 Read Write ratio)

Usable Capacity – 20TB
[list] [list_item icon="ss-file"]
SC4020-20TB
[/list_item] [/list]
[/spb_icon_box] [spb_icon_box title="Data Sheet" box_type="standard-title" image="ss-checkfile" color="standard" target="_self" animation="none" animation_delay="0″ el_class="sf-icon-box" width="1/6″ el_position="last"]
[/spb_icon_box] [blank_spacer height="10px" width="1/1″ el_position="first last"] [spb_text_block icon="nTier Verde Specification" pb_margin_bottom="no" pb_border_bottom="no" el_class="mb0 ; mt0″ width="1/1″ el_position="first last"]
Product Configurations
| | |
| --- | --- |
|  SC4020 All Flash |   |
|  Internal Storage | 24 x 2.5" drive bays |
| Supported expansion enclosures | Dell SC200: 12 x 3.5" drive bays |
|   | Dell SC220: 24 x 2.5" drive bays |
|   | Dell SC280: 84 x 3.5" drive bays |
|  Maximum drive count | 192 (24 internal, plus 168 external) |
|  Total storage capacity | 1.054PB, more in federated systems1 |
| Supported drive types | HDD: 15K, 10K, 7.2K RPM; SSD: write-intensive and read-intensive drives in SLC, MLC and TLC formats. Drive types can be mixed in the same system. |
|  Controllers | 2 Controllers per SC4020 array |
|  Processor | Intel® Xeon® Processor E3-1265L v2, 2.50GHz, 4 cores |
|  Memory | 32GB per SC4020 array (16GB per controller) |
|  Power | |
|  Power/wattage | 2 hot-swappable 580W power supplies; 580W maximum power |
|  Heat dissipation | 1,978 BTU/hr maximum |
|  Voltage | 100-240 VAC |
|  Frequency | 50/60 Hz |
|  Amperage | 7.6-3.0 A |
[/spb_text_block] [blank_spacer height="30px" width="1/1″ el_position="first last"]