Download pdfs by clicking on the Organisations Name
Strand Associates : Remote Branch Office BackUp and Tape Elimination across 1Mbps lines
Location: USA
Industry: Engineering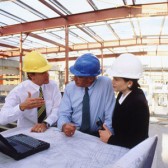 (Strand) is a multidisciplinary engineering firm headquartered in Madison, Wisconsin, with 11 offices throughout the U.S. The company is focused on municipal projects, from roadways to buildings, to electrical and waste-water plants.
Strand has 12TB of live data across its offices, as well as another 6TB in active archives. These numbers have grown steadily. Individual projects require as much as 15GB of storage, as applications for traffic modelling, simulation, and GIS often generate very large data files. Ensuring adequate protection and access to all of the file level, Microsoft Exchange Server, and Microsoft SQL Server data is a critical part of the IT team's job.
|

Listen to Strand Associates Discuss their Branch Office WAN Protection Project
|
Biovitrum: BackUp Optimisation and Lower TCO by swapping out Legato Networker
Location: Stockholm, Sweden

Industry: BioTech
For any company, the need to keep operating costs to a minimum is key. However, for a biotechnology company, the requirements are twofold: not only do operating costs need to be kept under control, the success of the business is also heavily dependent on keeping all research data protected. If months and years of research should suddenly go missing, it will have a significant impact on the survival and competitive edge of any pharmaceutical company. After all, the success of any drug is based largely on the amount of work that has gone in to the product. Such a data loss at Biovitrum would put the very existence of the company on the line.
|
Location: Gloucester UK
Industry: Local Government
The Councils IT services department look after over thirty servers running key applications and systems for all aspects of local government – housing benefit, parking, council tax, environmental health, planning and payroll for the City Council itself. Managing and safeguarding the data held on these servers has caused problems in the past as solutions used have proved unreliable. That's when they discovered BakBone's NetVault. NetVault backs up over 100 GB a night for the City Council and most importantly, their Exchange server is never taken offline.
"Time spent checking log files from our overnight backups has been slashed, it only takes10% of the time, therefore we can get on with other jobs. Moreover, we really appreciate NetVault's well thought-out network implementation."
|
University of Kent: BackUp to Disk Enhances Recovery Speed
Location: Kent United Kingdom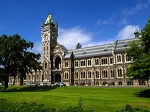 Industry: Academic Services
For Kent's staff, managing a legacy setup was a cumbersome a process. More importantly, restoring data was far too painful as this steadily grew and the backup window available to run backup jobs ended up being virtually non-existent. With thousands of users including students, staff and researchers, the IT staff needed to streamline their data protection policy management and speed up backups.
The University's IT department was particularly attracted by NetVault's Backup virtual disk library (VDL) capabilities. Without the need for a lengthy backup window, this feature allows users to run incremental data backups to disk overnight and then migrate the data off to tape for long-term retention and archival purposes over the course of the day.
"With NetVault: Backup it really is a case of point-and-click. It has cut down administration times dramatically."
– Ian Carter, IT administrator, University of Kent
|
3 (Three) UK : Data Replication for Distributed Content
Location: United Kingdom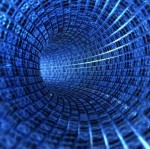 Industry: Mobile Phone Services
"3" needed to deliver live multimedia information, entertainment and communication to its customers on the move – when, where and how their customers wanted it. "3" seamlessly deployed NetVault: Replicator into existing infrastructure and network architecture, to deliver instantaneous data from its primary data centre to satellite data centres for real-time distribution and in the event of failure.