UK based Managed Backup – both onsite and offsite services
Posted on

September 17, 2015

in News
The following two tabs change content below.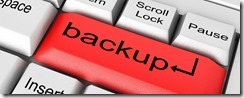 Having provided Managed Technical Support Services for our Backup Projects (implemented by CDDH, but owned and operated by our customers), for a number of years, we recently jumped in with both feet into Managed Backup Services.
It is an area we were not prepared to enter, until we could make SIGNIFICANT economic savings for our customers.
Too many managed service vendors have 'over-bloated their businesses and cost structure – resulting in them being no more efficient than many of the customers they hope to provide services to.
This leads to both high charges and at times, a lack of focus, as they attempt to provide you managed backup, managed exchange, and managed everything.
At CDDH, we're plain and simply Storage people, leading first with Backup, and then with Storage.
Our Offerings are based around:
Onsite Only Managed Backup

Here we manage your entire backup and restore operations, using our technology and hardware (and parts of your hardware) BUT –  located ONLY within your computer rooms and networks
No data ever leaves your organisation
We supply the entire service on a per Month, Per TB basis

Off-Site Managed Backup

As per the above, but we also retain a longer term image of the backups, at our Datacentre
Backups will reside at your premises for 1-4 weeks as required
But the longer term 4weeks – 52 weeks (or more) backup will reside at our Data Centre, both online (disk) and Offline (on Tape)
All data is stored in our Tier 3 UK based datacentre and can be Encrypted 'in flight' across the WAN to our Datacentre, and also be stored Encrypted 'at rest' within our Datacentre.
We can also encrypt the tapes we backup to – meaning Tapes we courier back to you are securein the event of loss in transit.
Our offers have some unique features in terms of Low WAN Bandwidth usage – typically around 1 to 1.5 Mbps per TB of data we are protecting – which makes the offering ideal for multi-office organisations with offices overseas.
Our offerings cover both Physical Servers, VMware Hosts, Hyper-V Hosts and Windows and Linux based servers.
If you'd like to rid yourself and your team of the daily head-ache of backup, get in touch and we can run you through the metrics to see how Managed Backup can work for you.