CommVault – MicroSoft Server Platform Partner of the Year 2014
The following two tabs change content below.
CommVault recognised: Microsoft Annually recognises Microsoft Partners for excellence in innovation of  solutions based on Microsoft technology.
The Server Platform Partner of the Year Award is specifically aimed at partner that enable customers to increase the reliability and flexibility of server infrastructures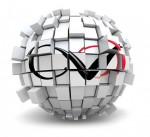 "Microsoft's success as a company depends on great partners, and CommVault is a shining example of the kind of innovation our partner ecosystem drives year after year,"
said Phil Sorgen, corporate vice president, Worldwide Partner Group, Microsoft Corp.
"We are honored to recognize CommVault as this year's winner of the 2014 Microsoft Server Platform Partner of the Year award, and we applaud CommVault's dedication to providing innovative solutions that drive results for our mutual customers."
 "The recognition continues the tradition of strong collaboration between CommVault and Microsoft which started fifteen years ago and is the foundation of our Simpana platform today. That investment has enabled us to quickly integrate Microsoft Azure compute and storage along with Windows server and mobile environments , which is extremely beneficial for our customers as the Simpana platform now provides a unified and simplified way to manage on-premises, hybrid and cloud data."
said Randy De Meno, chief technologist, Windows Products & Microsoft Partnerships, CommVault.
CommVault recently announced an extension of its long relationship with Microsoft by providing new, highly scalable solutions for:
managing and protecting data in Hyper-V virtual environments,
managing workloads in Microsoft Azure,
and new integration for

Exchange,
Office 365,
SharePoint,
SQL Server
and Windows endpoint devices.