PDF will download by clicking company name
Location: London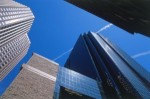 Industry: Real Estate
Read how CBRE, one of the worlds largest commercial real-estate groups, manages it's 60TB of Storage in EMEA and ensures uptime and DR availability of it's critical SQL and Oracle databases.
*
Locations: Boston, Burlington, Chicago, and New York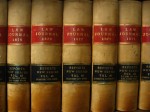 Industry: Legal
You don't realize the benefits of DR until you actually need it. We've needed it…and FalconStor NSS delivered it. We're light years ahead of our competition because of FalconStor NSS.
— Bruce Bial, IT Director and Administrator
*
Kennedys: VMWare, Virtualised Storage and across the WAN Disaster Recovery
Locations: United Kingdom and Global Offices
Industry: Legal
Leading law firm Kennedys has doubled in size in the last four years. In July 2008 the firm amalgamated its three London offices into a single new location and implemented a new Storage architecture based around FalconStor's SAN and CDP technology, along with VMWare's enhanced Storage capabilities, to deliver comprehensive backup and disaster recovery (DR), as well as remove the need for a 3rd party hosted backup service that was becoming increasingly expensive as data volumes continued to grow.
*
Florida Blood Services: CDP Replication of HP-UX Databases across 40 miles
Location: Florida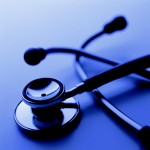 Industry: Healthcare
With it's Headquarters in the path of numerous Hurricanes every year, Florida Blood Services decided to implement live replication of it's HP-UX databases, to a remote DR site, 40 miles away.
*
VertaFore: CDP Disaster Recovery
Location: USA
Industry: Software Solutions to the Insurance Industry
Vertafore – a specialised Insurance software developer/provider, extended it's customer offerings to a Hosted SaaS model and utilised Falconstor CDP technology to provide remote DR through replication as well as change it's backup methodologies to a 'Zero Backup' window and 2 minute restore capability
*
AnexTEK: CDP Disaster Recovery
Location: Taiwan


Industry: Computer Hardware
Read how AnaxTEK, a division of ACER Computer Group fortuitously replicated critical databases across a 512Kb/s link a few weeks in advance of a fire breaking out at their manufacturing site