NexSan acquired by Imation
Posted on

January 3, 2013

in Nexsan
The following two tabs change content below.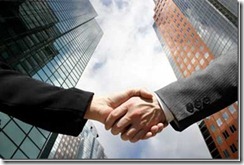 Wow – the first day or two after New Years is always slow for news – usually the same old fare being dished up about CES.
But right off the bat,  NexSan has announced their acquisition by Imation (Imation being the 1.5 Billion dollar per annum 'float off' from the 3M company (yes the post it notes people)
We all know Imation and most of us have a floppy drive, tape or even disk drive floating around the office with the Imation logo on it.
This is great news – NexSan has great products, but the cost of reaching new markets is not something NexSan could easily afford – and in one stroke of a pen, NexSan have now given themselves 20-30 times the reach and range they previously had.
Imation now have some world-class 'heavy duty' RAID array technology to introduce to their global customer base.
A Great Win-Win as they say