Unitrends Version 7 is here in the UK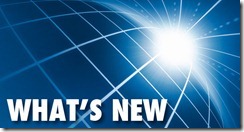 The following two tabs change content below.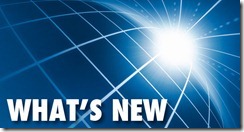 Unitrends Version 7 is out – and the feature set is phenomenal.
Why use a word like phenomenal.
Well Version 6 released in June 2012 was great and the evolution of Version 6 to Version 6.4.1 in December meant 'great' went to fantastic.
So – It's a jump up in superlatives for Version 7
Here's what we have:
Unitrends Agent Push:
For those with Physical Servers (or maybe a number of virtual servers they wish to treat as physical), then manually installing the agent on 20-40 Servers was no great issue – But once you're at 100 or so servers, its not the best use of time.
Version 6 introduced 'Agent Push', but it wasn't as polished as it needed to be (somewhat hit and miss).
That's all fixed in Version 7 and the degree of automation on offer means setting up a new large backup environment can be achieved in hours – not days.
Unitrends Hot Hot Disaster Recovery
This is the feature we have long waited for.
Unitrends has always done a great job of off site replication to a second Unitrends system.
Preparing the second off site system to restore servers in a DR situation was a '2 step' process of 'Restore the Data' in preparation for 'Restoring Systems'
Now – the remote replicated data is ready for immediate DR use – VM's are ready to go and System Images are ready for immediate fire up.
Unitrends LAN Free (or Host Free) backup :
LAN free backup has also been introduced for VMware users with iSCSI SANs.
For the moment, this isn't a jump up and down about feature for most of our customers (ie those in the 2-20TB region).
Most of these users have a reasonable backup window in the evening, but a percentage of customers are moving towards 24×7 operations and this feature will evolve and become more valuable in 2013.
Granular SharePoint Recovery
Unitrends now natively understands 'SharePoint' – It will discover your SharePoint farm and when Restore is required provides Granular (down to object level) recovery – without the need to perform a 'full restore' or use a SharePoint proxy.
More importantly – its provides most of the function our SharePoint customers have been looking for at 1/2 to 1/5th the pricing of other SharePoint protection solutions.
Lots more Detailed Features
Deep under the covers there are dozens of other features that have been released, and we'll be writing about these in the coming weeks.
Unitrends Version 7 Demo
For anyone wishing to see Version 7 in operation, get in touch – we would be happy to show you how these latest features playout.