Unitrends RC-712–Backup made Simple
The following two tabs change content below.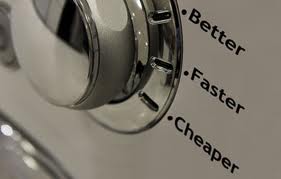 Unitrends has helped us have another great day!.
Another Backup-Exec customer has switched across to Unitrends.
What have they given up and what are they getting??
How about this:
With an expanding number of Servers; Backup Execs per Agent charge along with tight budgets meant many servers remained inadequately protected and data at risk
Complexity

While they trialled Unitrends, the one comment that came back every few days was Unitrends simplicity

Simplicity should not be confused with lack of sophistication
Under the covers Unitrends is an incredibly powerful backup tool, but through great design, and GUI ergonomics, Unitrends have honed a finally polished tool that 'just' makes backup an easy if not trivial task

Unitrends built in (NO CHARGE) backup of ESX and Hyper-V Hosts

That's one fixed price from Unitrends to backup Physical Windows and Unix/Linux, plus both major flavours of Virtual (ESX and Hyper-V)

and Unitrends great DR capabilities including built in across the WAN Replication
Plus – simple restore.
See – its been years since we've worked with Backup Exec (how about 6 or so years) – and Yes, Backup Exec is meant to be over-bloated, over cooked and (well) over the hill.
That's what we liked about it – It was complex and it kept us consultant types in business – plenty of upgrades, plenty went wrong, plenty of backups that never worked.
And Backup Exec was the "simpler younger sibling" – the real dinosaurs were Symantec's NetBackup and Legato's Networker – real heavy weight Backup products designed for the largest businesses in the UK.
Yet todays Small Business is now managing 30-40 Servers, 4 to 5 ESX Hosts and 2-5TB of Data, and doing so with a total IT staff of 3 people managing EVERYTHING.
There's no 'Storage' specialists and certainly there's no Backup specialist.
Yet most of these small shops are trying to manage a level of complexity in backup exec that even we as consultants are often loath to touch.
In steps Unitrends
Unitrends is simply the product that we would have designed (if our programming wasn't that rusty)
Unitrends simply hides the complexity of backup and restore.
It just does what we all know a backup product should do if we designed it – i.e I have a windows Server, I have a backup server – Point and Click.
Its like a highly sophisticated 'Point – and Click' backup product.
Unitrends is not the Hasselblad of Backup – That's the big boy stuff that a mainframe based global company like Barclays Bank uses.
Unitrends isn't the Nikon SLR of backup either.
That's the FTSE100 type backup that someone like Argos uses to manage their 'mega' datacentre
Unitrends is the Nikon/Canon point and shoot – with a great zoom lense, 16 Mega Pixels, Auto White Balance, Anti Handshake – absolutely everything to help make you the perfect photographer.
See – brilliant backup is hard (we'll leave that to Barclays) – but great every day backup for the everyday IT manager is exactly what Unitrends delivers.
Yep – It just works.
And within the Unitrends family, the 1U 4 Terabyte Unitrends RC-712 seems to be walking off the shelf.
It offers the best price/TB point within the Unitrends family, but if you need a 10TB, 20TB or even a 50TB backup, Unitrends has it – and with 20:1 global DeDupe, your RC 712 will be storing 40TB plus of backup capacity.
Unitrends – Its a great way to end your Backup headaches.
Find out more – and take 20 minutes of your day to arrange a brief Unitrends demonstration.